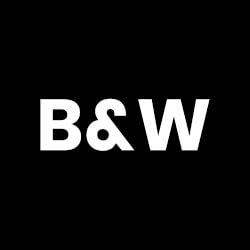 Black and White App Icons
by iOS Ninja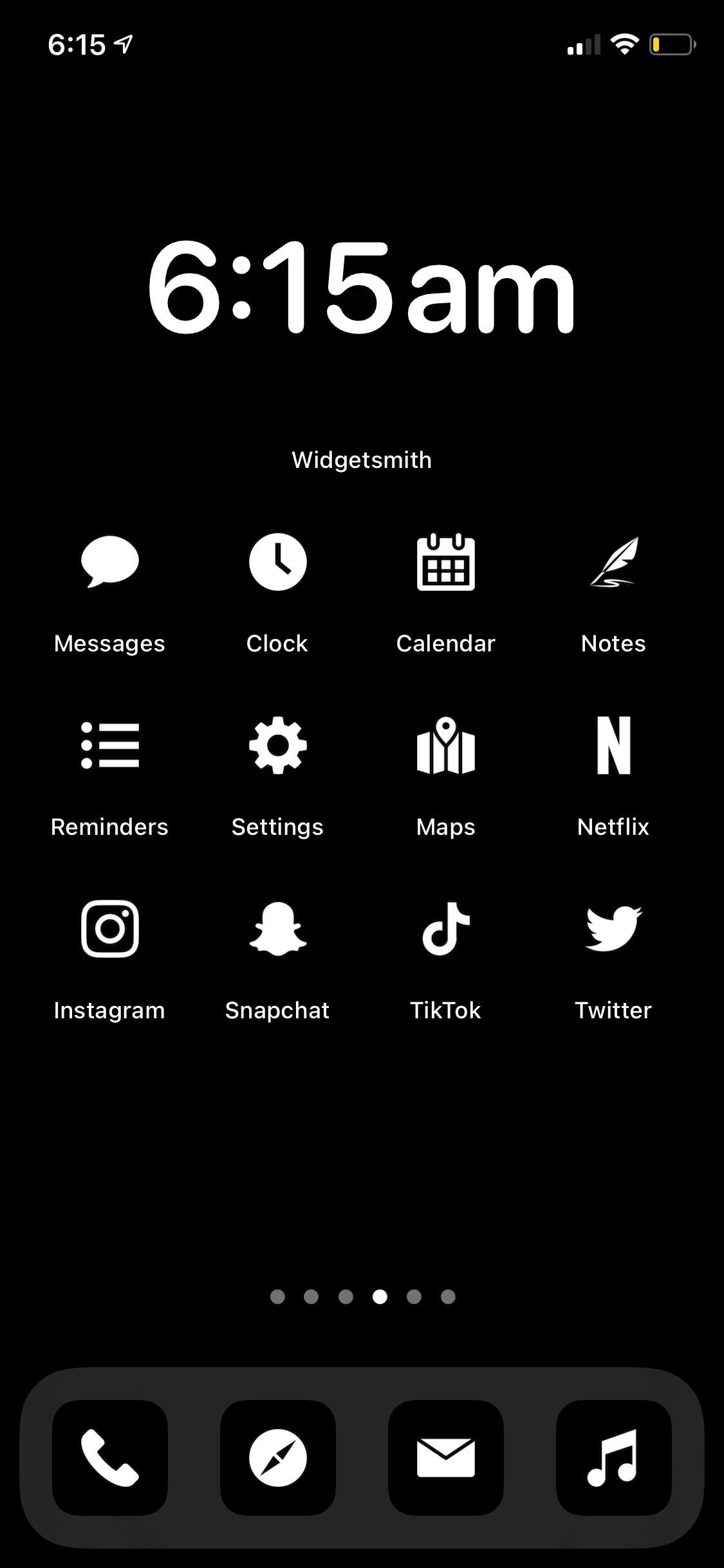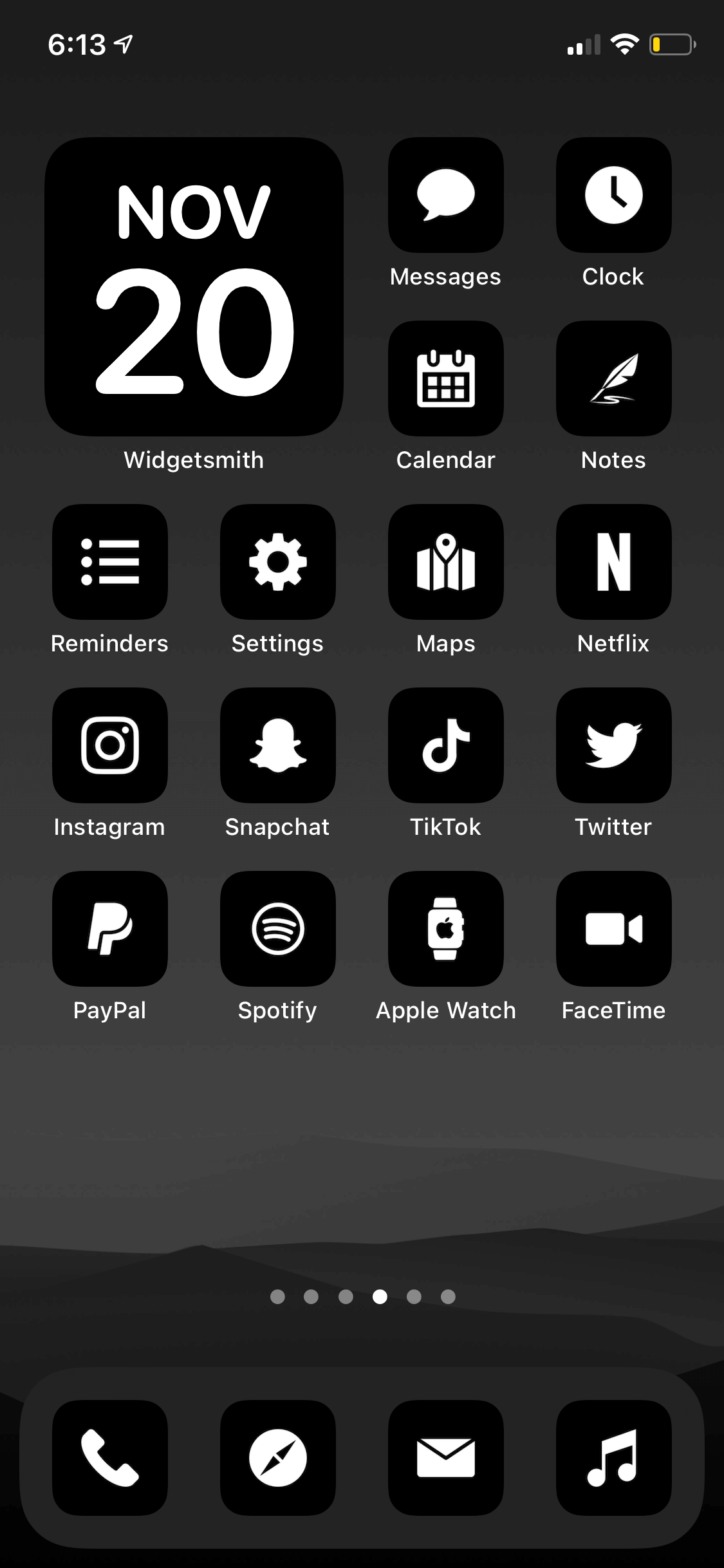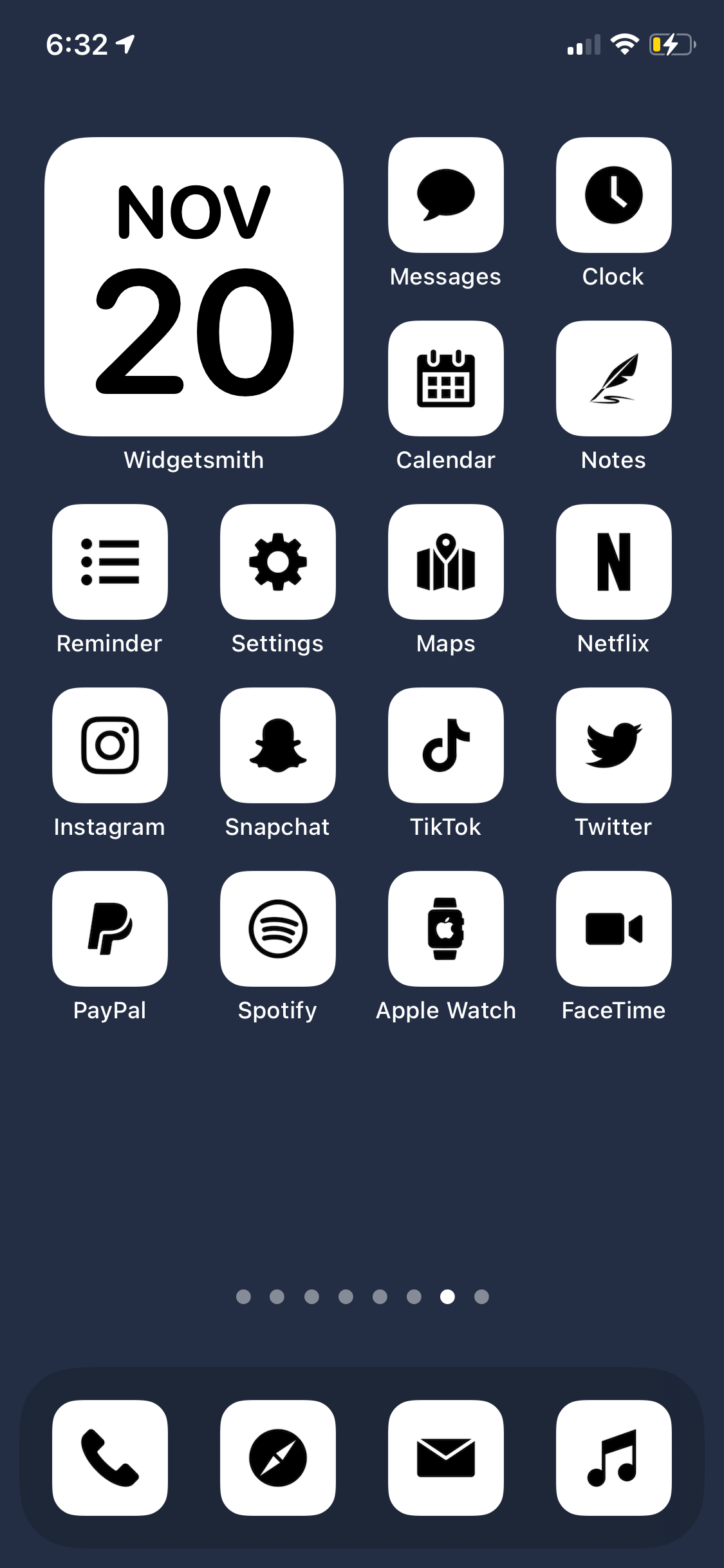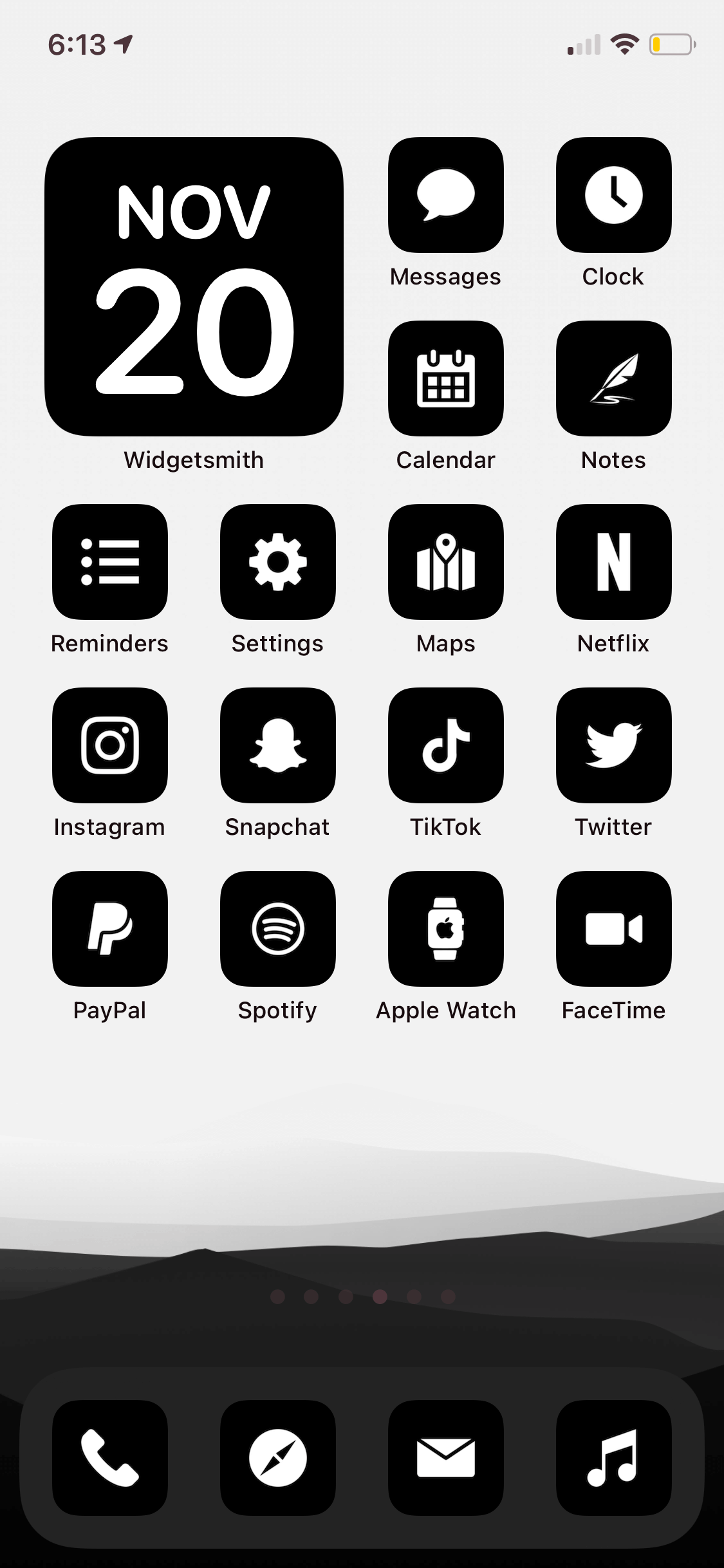 Download
Description
A minimal black and white app icon set for iOS designed to bring a polished and sleek look to your iOS Homescreen. Currently, the set consists of 2 styles of icons, one with a black background and another with a white background. Each style comes with a total of 75 icons and the theme will be regularly updated to add new icons as requested by users. Setup instructions are provided on this page as well as within the pack files.
Included in the pack:
2 sets of icon pack, each containing 75 icons
4 wallpapers + links to mountain wallpapers shown in the screenshots
Credits:
Icons Preview: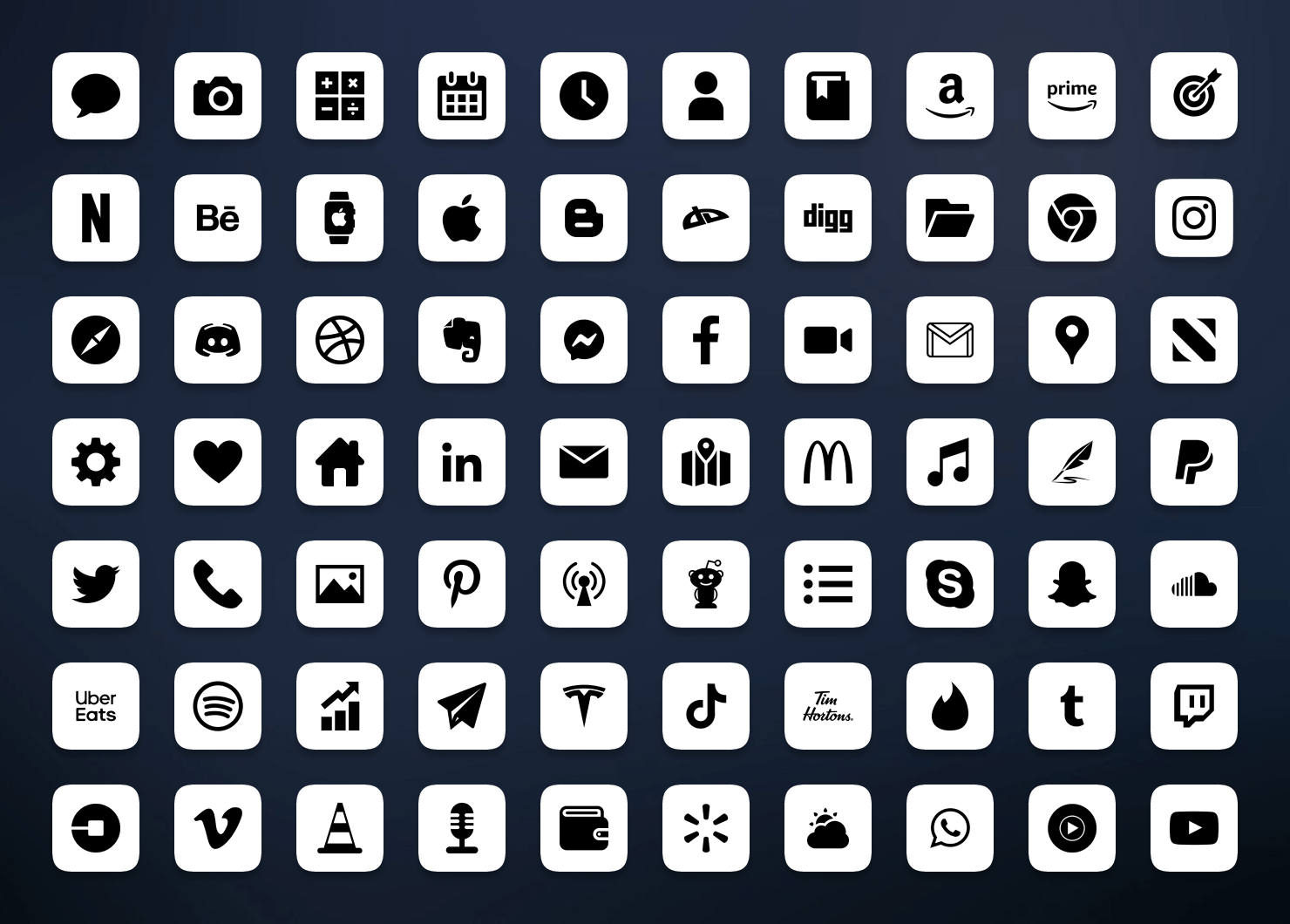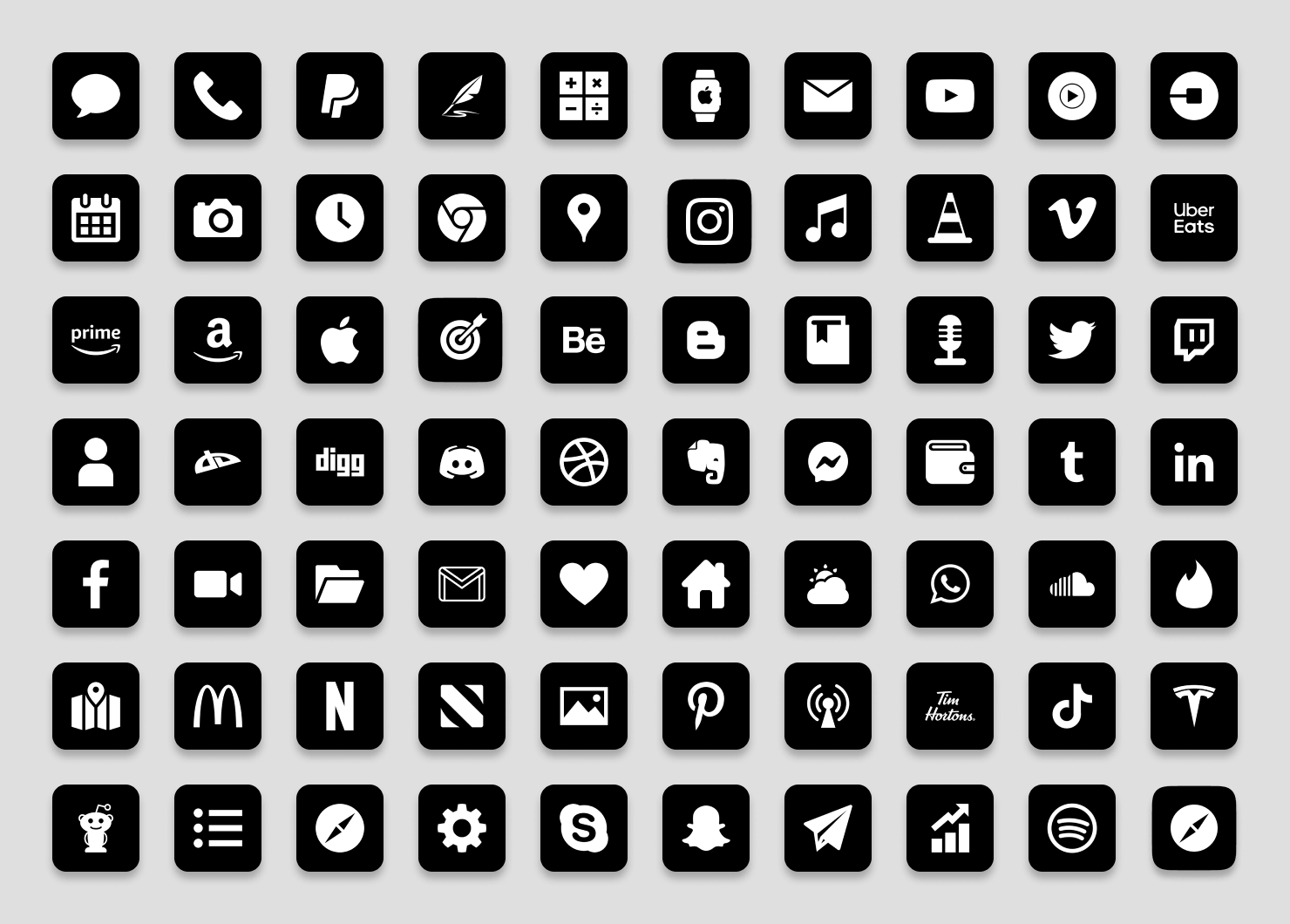 Setup Instructions
1. To learn how to add custom app icons, please read this tutorial.
2. To set up translucent icons with black background (as shown in the first screenshot):
Download the icons pack on your iPhone or iPad.
Set up shortcuts for your apps and use the black icons provided in the pack.
Set your background to the black wallpaper provided in the pack.
Make the dock transparent by going to Settings > Accessibility > Display & Text Size > Disable "Reduce Transparency"
3. If you want the Mountains wallpaper, here are the links: White version | Black version
4. The clock widget has been added using Widgetsmith app.